Balsamic chicken breast with bruschetta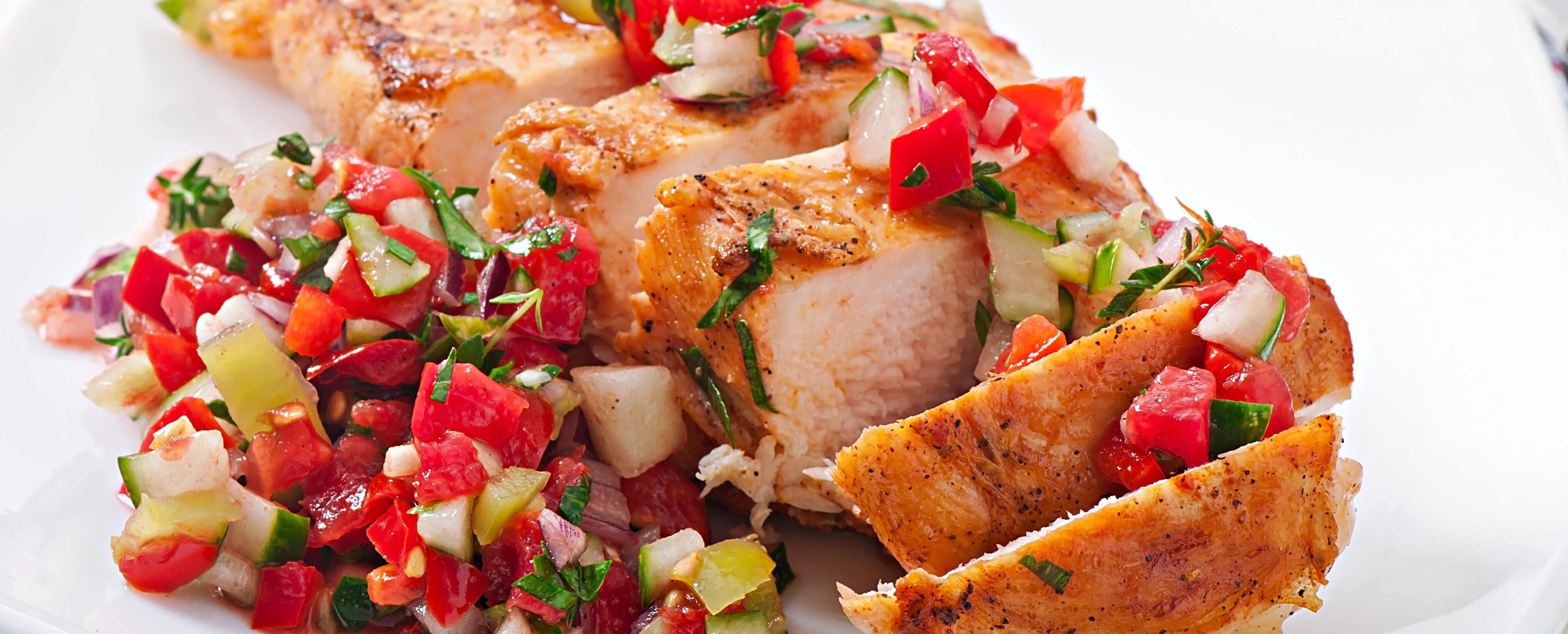 8 Servings, Each Counts as: 5 Life Proteins, 1 Life Carb, 9 Life Fats

Ingredients
salt and pepper
3 tbsp balsamic vinegar
2 tbsp olive oil
1 garlic clove, minced
1 tsp dijon mustard
2 cups diced cherry tomatoes
1/3 cup fresh basil
2 garlic cloves, minced
1 tbsp olive oil
salt
Directions

1. Preheat grill to 400 degrees.
2. In a small bowl, combine balsamic vinegar, olive oil, garlic clove, dijon mustard, and salt. Whisk and set aside.
3. Season chicken breast with salt and pepper.
4. Grill chicken breast over grates with cooking spray until cooked all the way through (flipping halfway).
5. Brush one side of chicken with half of the balsamic glaze. Cook for one more minute on the grill.
6. Remove from grill and let rest for 2-3 minutes. While chicken rests, combine diced cherry tomatoes, fresh basil, garlic cloves, olive oil, and salt in a bowl and mix.
7. Serve grilled chicken with 1/3 cup fresh bruschetta.