Quinoa Stuffed Peppers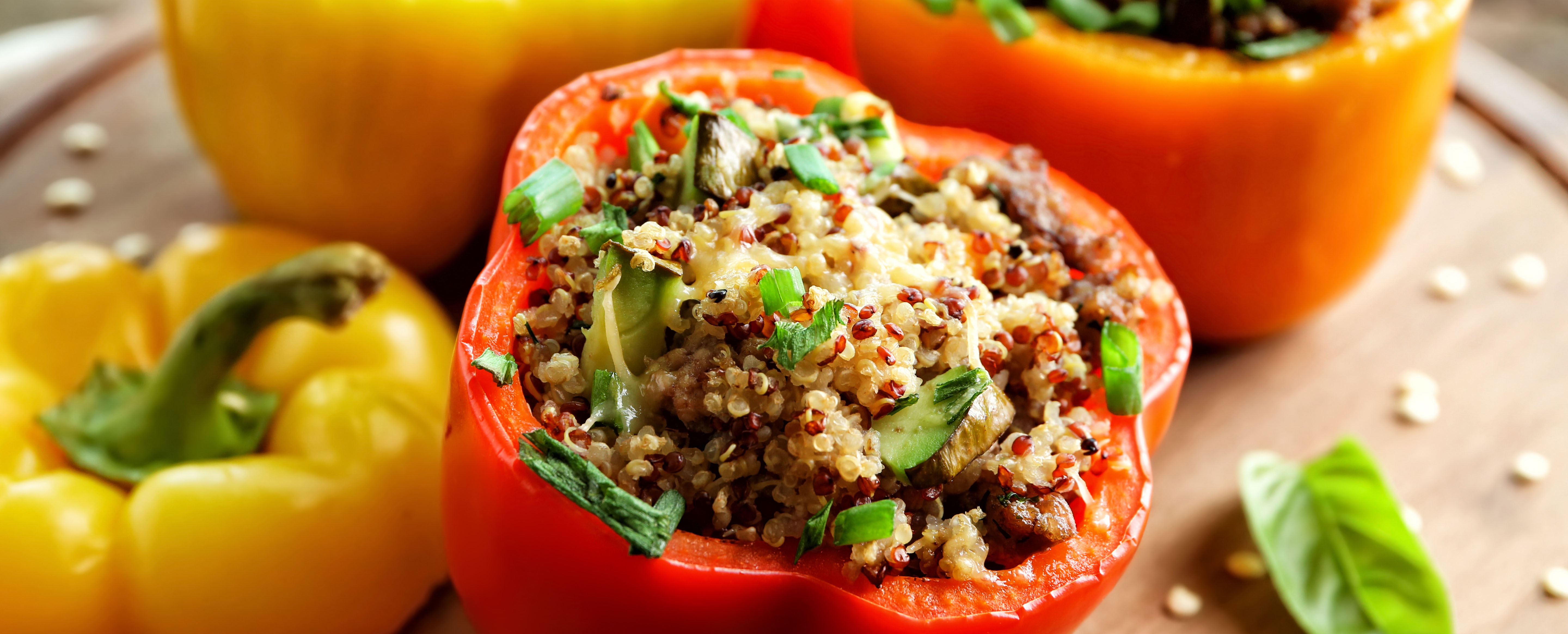 4 Servings, Each Counts as: 1 Life Protein, 7 Life Carbs, 4 Life Fats

Ingredients
1 cup quinoa
2 cups vegetable stock
4 large bell peppers, halved
1/2 cup salsa
1 tbsp nutritional yeast
2 tsp cumin powder
1 1/2 tsp chili powder
1 1/2 tsp garlic powder
15 oz black beans
1 cup kernel corn, drained
1 Avocado, sliced
Fresh lime juice
Extra Salsa (optional)

Directions

1. In a saucepan, boil quinoa and vegetable stock over high heat. Once boiling, cover, and reduce to a simmer until liquid is absorbed (about 20 minutes).
2. Preheat oven to 375 degrees. Lightly grease a rimmed baking sheet.
3. Brush halved peppers with oil.
4. In a large mixing bowl combine quinoa, salsa, seasonings, black beans, salt and pepper.
5. Stuff peppers with quinoa mix and cover with foil.
6. Bake peppers for 30 minutes. Increase to 400 degrees, remove foil and bake for 15-20 minutes (the longer you bake the softer the peppers).
7. Serve with lime juice, avocado, and extra salsa.