Tofu rice rolls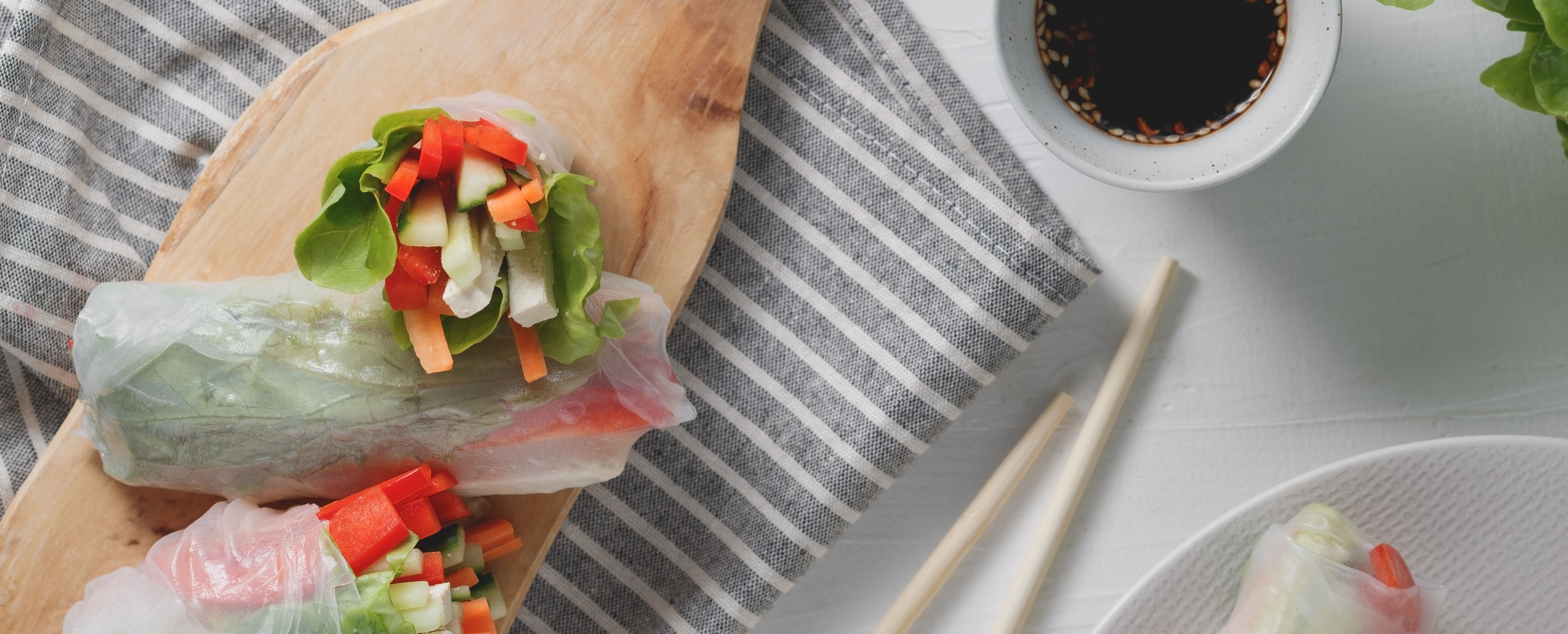 2 Servings, Each Counts as: 1 Life Protein, 2 Life Carbs, 6 Life Fats

Ingredients
A packet of firm tofu
3 tbsp black bean sauce
2 tbsp coconut aminos
sesame oil
maple syrup
brown rice vinegar
2 tbsp tahini
6 rice paper rolls
1 medium cucumber
1 medium capsicum
1 medium carrot
1 medium avocado
1 cup kale
2 spring onions

Directions

1. Preheat oven to 180 degrees and slice tofu.
2. Combine seasonings in a shallow bowl and mix. Soak tofu in the marinade and set aside.
3. Place tofu on a lined baking tray and bake for 10-15 minutes (until golden brown). Set aside to cool.
4. Add tahini to marinade and whisk together.
5. In a shallow bowl with warm/hot water dip rice paper wrapper into wet lay it on a flat surface. Fill with tofu, cucumber, capsicum, carrot, avocado, kale, and onions. Serve with tahini sauce.