Turkey meatball bowls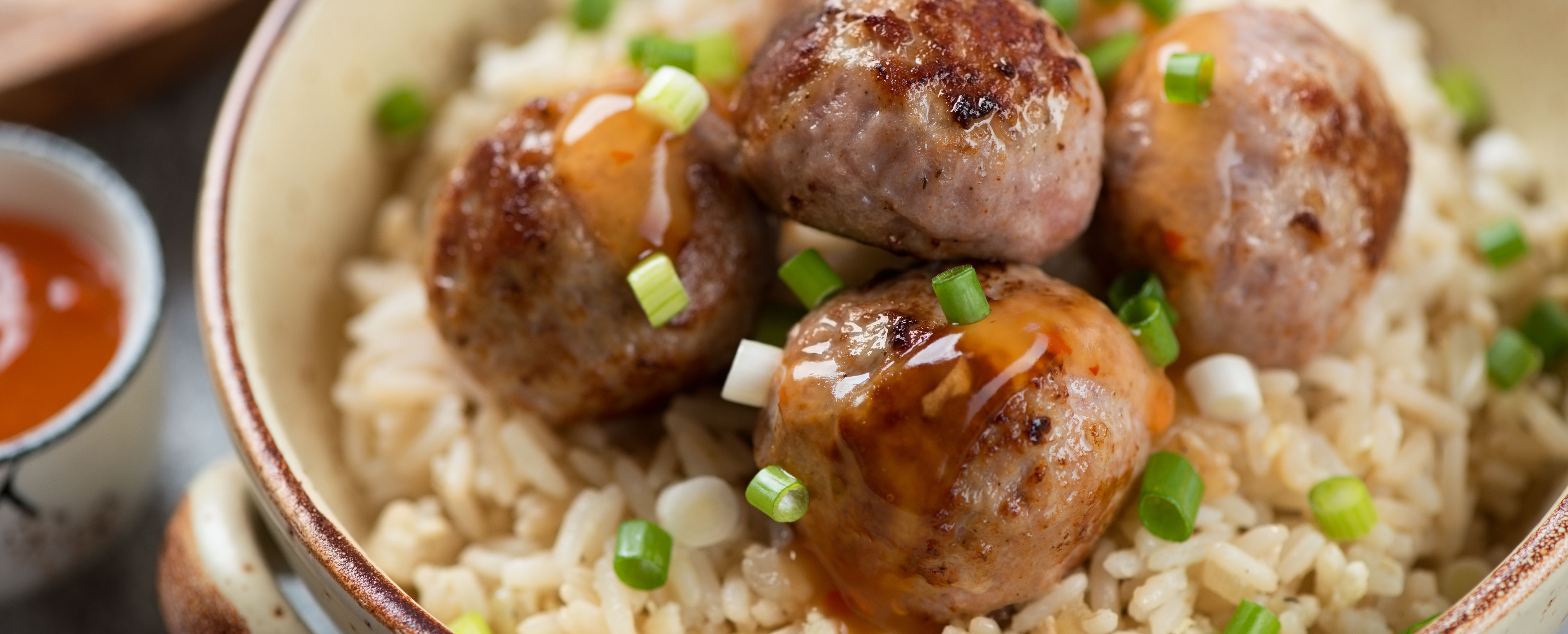 4 Servings, Each Counts as: 3 Life Proteins, 2 Life Carbs, 4 Life Fats
Ingredients
2 cups cooked brown rice
1 lb ground turkey
1/4 cup finely diced red onion
2 garlic cloves, minced
1 tsp oregano
1 cup chopped fresh spinach
salt & pepper to season
2 tbsp grapeseed oil
1/2 cup plain greek yogurt
1/4 cup grated cucumber
1 tbsp lemon juice
1/2 tsp dry dill
1/2 tsp garlic powder
salt
1/2 cup thinly sliced red onion
1 cup halved cherry tomatoes
1 cup diced cucumber
1/3 cup sliced red onion

Directions
1. In a large bowl, combine ground turkey, diced onion, minced garlic, oregano, fresh spinach, salt, and pepper.
2. Form mixture into meatballs (should make around 12).
3. Heat a skillet to medium-high heat with grapeseed oil. Add meatballs and cook for 3-4 minutes until browned on all sides.
4. Set meatballs aside off the heat to rest.
5. In a small bowl combine greek yogurt, grated cucumbers, lemon juice, dill, garlic powder, and salt.

6. Serve meatballs (3 per serving) with tzatziki sauce, 1/2 cup cooked rice, cherry tomatoes, and chopped cucumber.