Italian chicken and vegetable soup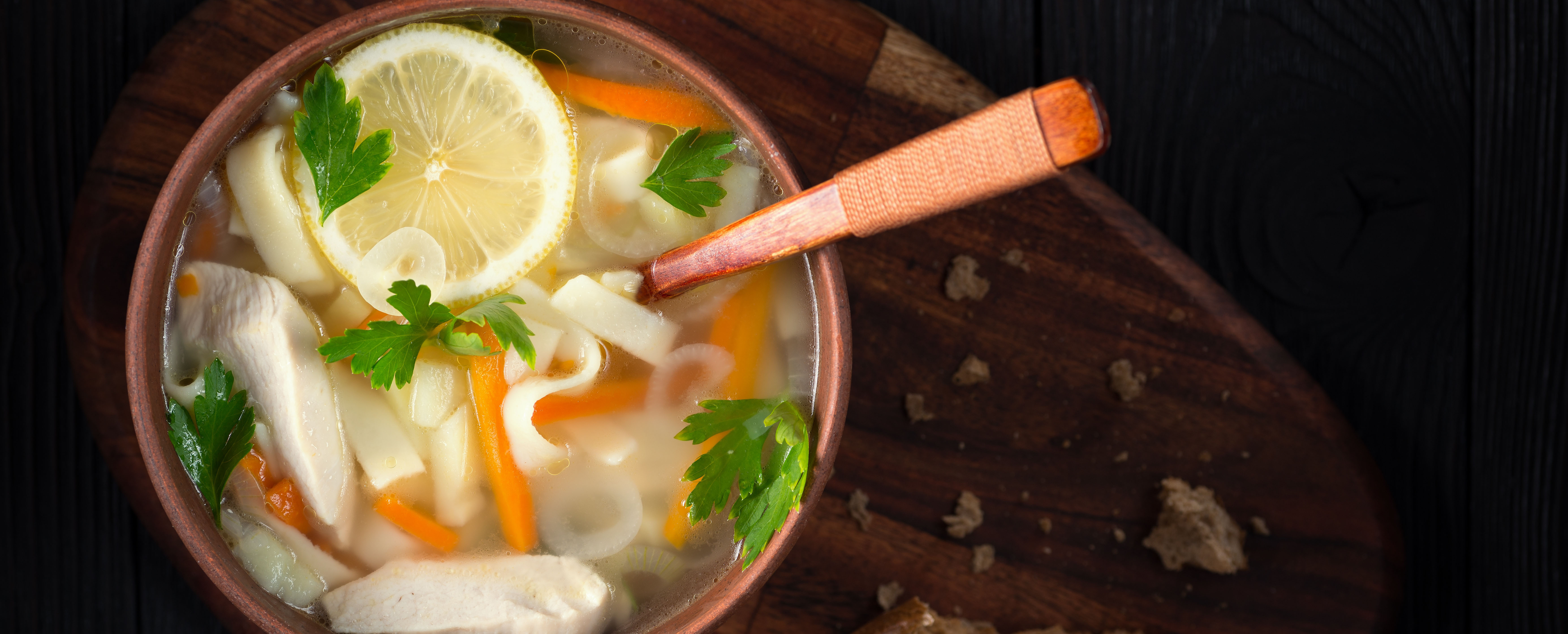 6 Servings, Each Counts as: 4 Life Proteins, 1 Life Carb, 2 Life Fats
Ingredients
1 tbsp extra-virgin olive oil
1 onion, chopped
Crushed red pepper flakes
6 whole sprigs, plus 1 tbsp chopped leaf parsley
6 strips lemon zest
1 small head fennel, thinly sliced
1 1/2 pounds bone-in skinless chicken breast
8 cups low-sodium chicken broth
2 carrots, sliced
2 stalks celery, sliced
salt
2 cups, whole-wheat extra-wide noodles
3 cups baby spinach
2 tbsp grated parmesan
lemon juice

Directions
1. In a dutch oven over medium heat, heat oil with onion and crushed red pepper flakes. Cook until onions are soft, 5 minutes.
2. While that cooks make an herb bundle by tying together parsley sprigs, lemon zest, and fennel tops.
3. Add herb bundle, broth, chicken and 2 cups of water to pot. Bring to a simmer until chicken is cooked through, around 8 minutes.
4. Remove chicken and let cool on cutting board. Once cool remove meat from bones.
5. Add sliced fennel, carrots, and celery to pot and season with salt to taste. Let simmer for 5 minutes.

6. Stir in noodles and cook for 5 more minutes. Add chicken, baby spinach, and parmesan until chicken is fully cooked and spinach is wilted. Remove the herb bundle. Stir in lemon juice and serve.