Falafel Hummus Wrap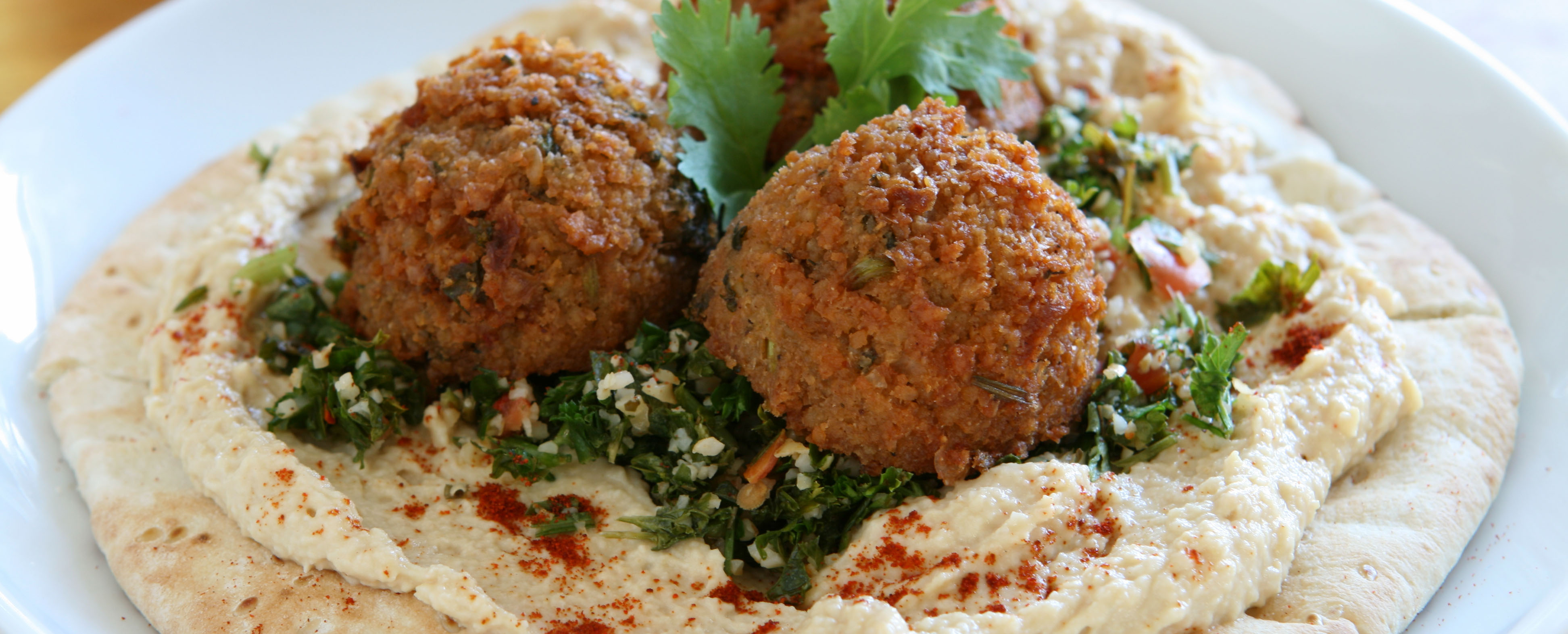 4 Servings, Each Counts as: 1 Life Protein, 4 Life Carbs, 5 Life Fats
Ingredients
4 cups kale, stems removed and torn
4 large cloves garlic, skin removed
1 15 oz can chickpeas, rinsed and drained
1 1/2 tbsp tahini
3 tbsp fresh lemon juice
1/2 tsp ground cumin
1/2 tsp sea salt
1/4-1/2 cup oat flour
2 tbsp olive oil
Hummus
4 whole-wheat pitas
lettuce
​
Directions
1. In a food processor, pulse kale and garlic. Add chickpeas, tahini, lemon juice, cumin, and salt. Pulse until combined.
2. In a medium mixing bowl combine mixture, 1/4 cup oat flour, then gradually add oat flour 1 tbsp at a time until mixture is thick enough to handle.
3. Make half inch patties with dough.
4. In a large skillet over medium-high heat, add 2 tbsp oil and cook falafel.

5. Cook until the bottom is browned, flipping and cooking until other side is golden brown.
6. On a pita add falafel, hummus, and greens.