Ginger Salmon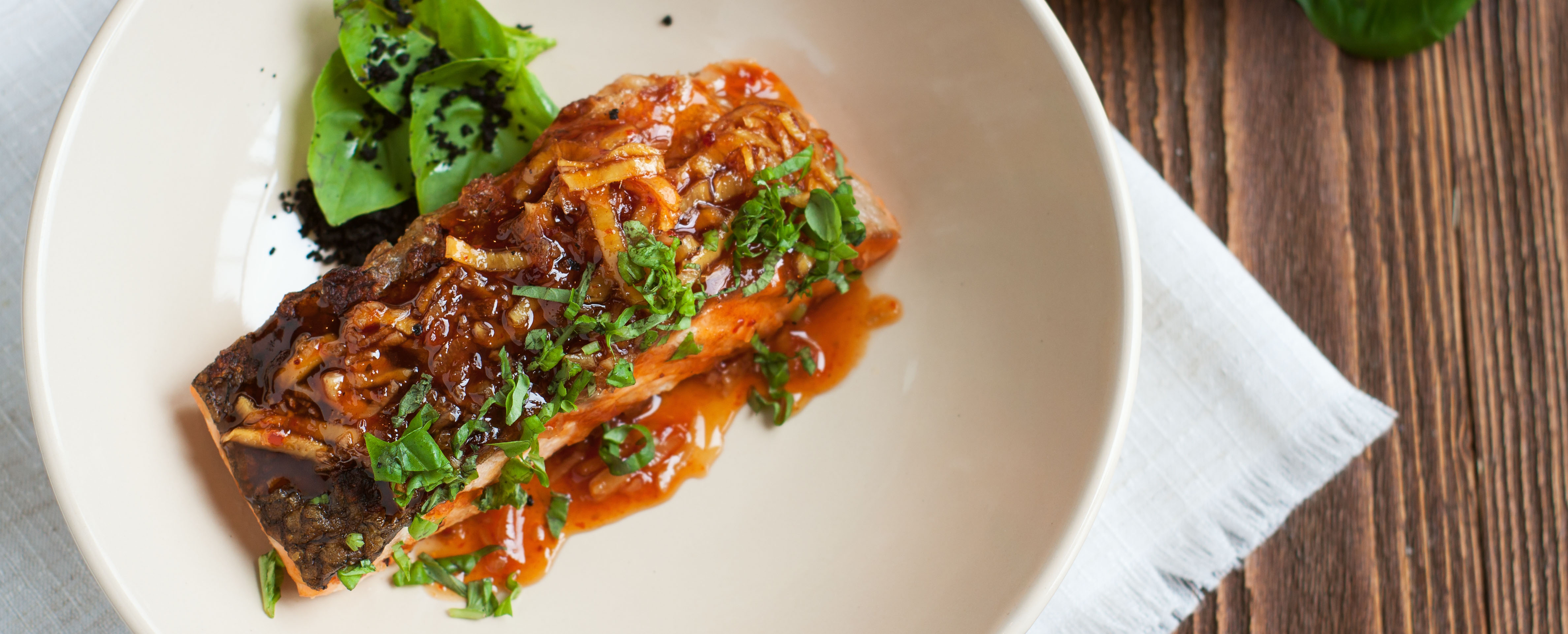 1 Serving, Counts as: 3 Life Proteins, 7 Life CarbsIngredients:
5 oz salmon fillet
1/2 Tbsp sugar-free brown sugar
1/2 Tbsp low-sodium soy sauce
1/2 Tbsp dry white wine
1/2 Tbsp lemon juice
1/2 tsp minced garlic
1/4 tsp grated fresh ginger
Dash red pepper sauce
5 green onions, sliced


Directions:
1. Coat skillet with nonfat cooking spray and heat over medium flame. Add salmon to pan.
2. Cook salmon for 4 minutes on each side.
3. Meanwhile, combine remaining ingredients in a small bowl.
4. Once done, remove salmon from pan; cover loosely with foil to keep warm.
5. Reduce heat to low. Add sauce to skillet and sauté for 1 minute.

6. Return salmon to pan and heat through.