Sweet Red Pepper Soup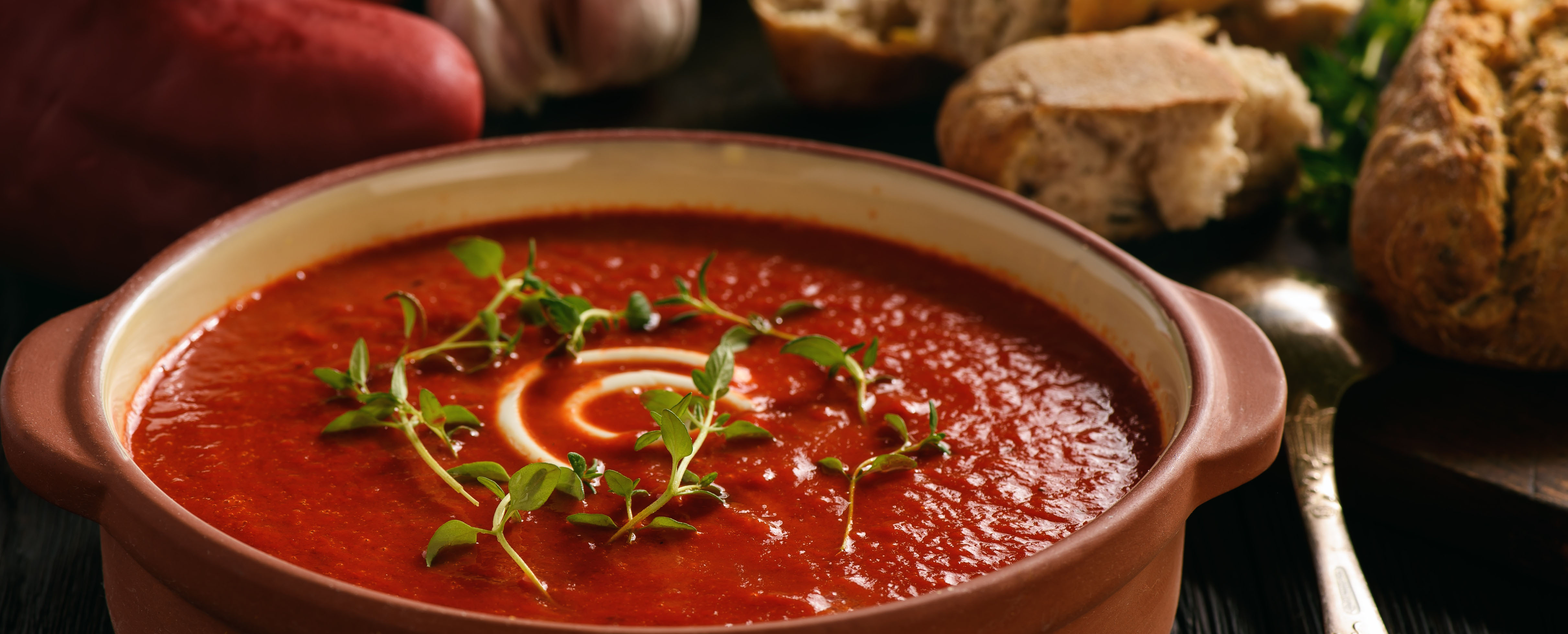 4 Servings, Each Counts as:

1 Life Protein, 3 Life Carbs

Ingredients

4 red peppers, halved and seeded
1 red chili pepper, seeded and finely chopped
3 garlic cloves, chopped
20 green onions, chopped
4 Tomatoes, chopped
2 cups Herb-Ox very low sodium vegetable stock
Freshly ground pepper
1 Tbsp freshly chopped parsley or oregano
2 Tbsp freshly chopped chives or basil

Directions

1. Preheat the grill on high.
2. When very hot, grill red pepper (skin side down), for about 15-20 minutes or until the skin is charred and blistered.
3. Remove from grill and place in a paper bag until cool enough to handle.
4. Heat pan with nonstick spray, and add the chili pepper, garlic and onions and saute for 4 to 5 minutes. Meanwhile, peel and roughly chop the peppers.
5. Add the tomatoes and stock and simmer for 10 minutes; then add the roasted peppers.
6. Cover and cook over low heat for about 5-10 minutes; then remove from the heat and let cool.
7. Puree the soup in a food processor until smooth
8. Return the soup to a clean pan and gently warm through.
9. Season to taste and serve; sprinkle with fresh herbs of your choice.