Salmon with Green Beans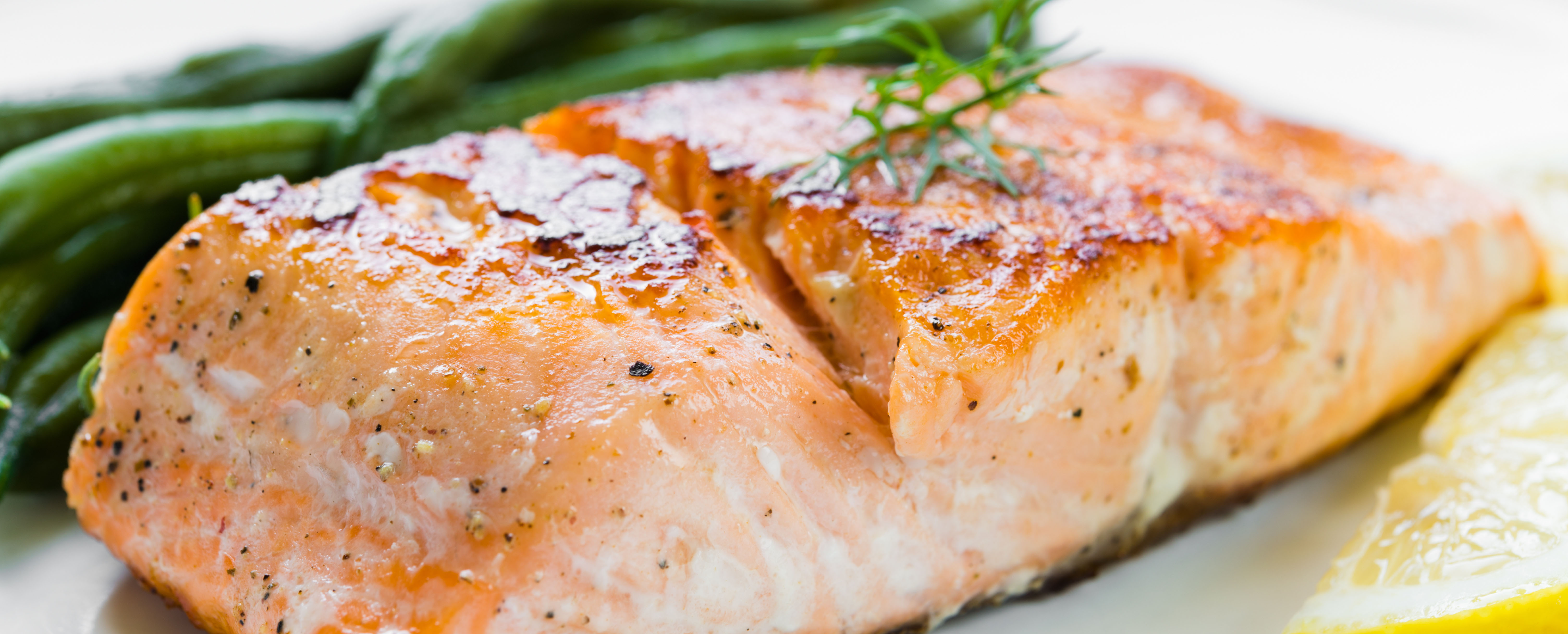 4 Servings, Each Counts as: 3 Life Proteins, 1 Life Carb, 7 Life Fats

Ingredients

1 lb salmon fillets
1/2 tsp coarse black pepper
1/2 cup balsamic vinegar
2 Tbsp fresh orange juice
2 tsp lemon juice
2 packets Splenda
1 lb green beans, trimmed
1 lemon/orange rind piece, optional

Directions

1. Preheat a cast-iron or heavy-bottomed skillet over medium-high flame coated with nonfat cooking spray.
2. Season fillets with pepper.
3. Cook salmon until done, about 3 minutes on each side for medium, or desired level of doneness.
4. While salmon cooks, bring wine, vinegar, juices, and Splenda to a boil over high heat, in a small saucepan.
5. Cook glaze 3 to 4 minutes until reduced and thickened.
6. Remove from heat. Stir in ½ tsp coarse black pepper.
7. In a second skillet, bring ½ inch water to a boil with green beans and pieces of orange rind and/or lemon rind.
8. Cover the green beans and cook 3 to 4 minutes.
9. Drain the beans and toss with pepper.
10. Drizzle glaze over salmon fillets. Serve with green beans on the side.